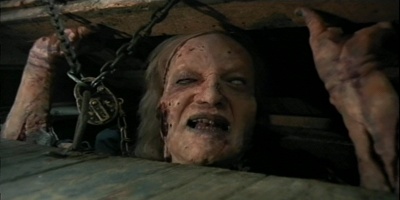 I dated a woman who was active in the kink community. Later, we broke up.
I didn't want to blame her because she was a wonderful person. I didn't want to blame myself because I am awesome. So I blamed kink, pushed the whole thing under the rug and moved on with my life.
Half a year later I found myself dating another woman in the kink community. Wouldn't you know it? All those resentments and insecurities came storming back.
You can't run from the devil in your own back pocket.
You can change partners but you can't change yous. And as every horror movie tells us, the things we bury tend to come back to haunt us. Ignoring the thumping coming from the fruit cellar won't make whatever's down there go away.
You CAN face your fears. You CAN let go of the past.
Don't worry. You don't have to do all of it right away. You'll know when you're ready.
And while you can't change who you are, you can do something better.
You can be there as who you are changes.
-May All Beings Be Sexy
Check out this link for information on how to get Dan's Dating for Shy Guys ebook
.